Description:
The conductors are made of bare soft copper or tinned soft copper strands.
Semi-rigid PVC insulation.
After the core wire is assembled, the cotton paper tape is isolated.
PVC coated, multi-core computer cable and data transmission cable.
Rated temperature: 60 degrees, rated voltage: 30 volts.
It can pass the UL VW-1 vertical flame resistance test.
Reference standard: UL 758, UL 1581.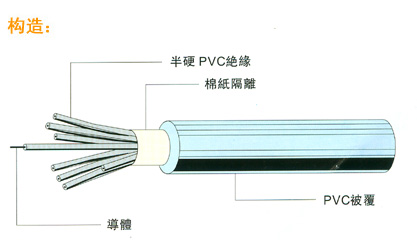 Application:
Mouse, TV game, instrument, computer cable.